The past few years have changed the world of business so much that the need for strategists in all areas of business has grown exponentially.
Of particular importance are quick strategic decisions in the field of PR and communications, without which neither the successful development of global international federations nor smaller personal brands is possible. Marina Slobodyanik, international PR expert and crisis manager, talks about how PR goals have shifted and what is key to collaboration between companies and PR professionals today.
1. What are the most effective strategies that you, as an external PR specialist, have applied to improve your clients' reputation?
It always seemed to me that PR specialists were some kind of "gray cardinals" from corporations. Everyone understands that they exist and work, everyone sees the results of their labors, but it is not customary to talk about it out loud. At least I see this approach in many business owners and managers. However, I have been lucky with my clients – my contribution has always been noticed and demanded. And this is very important for any professional. After all, public relations is a 24/7 job, whether the specialist likes it or not. Even if at the moment I am not working on a project, but simply on professional appointments or events, I always find new opportunities for my clients in these activities. As they say, gaining market trust is not easy, and even more difficult to maintain.
And here it is important for each expert to find a look and feel that will be as organic as possible and will allow to demonstrate professionalism at the highest level. For example, a clear trend now is social trading (for European and American markets), as well as the widespread introduction of social initiatives and corporate social responsibility programs. Projects like these allow the target core of their fans to rally around the brand. But for me this strategy is not new – I have been using it for many years both in Ukraine and with foreign companies.
I enjoy working directly with brands as a PR specialist or PR consultant. On the one hand, I can immerse myself in the company's culture and company history almost like an in-house specialist, and on the other hand, I can see the perspective, and have a panoramic view. This strategy works well for hotels. Here I constantly find a wide variety of opportunities and formats: from media promotion and work with bloggers to holding large-scale events with interesting guests.
2. How do you plan to integrate AI into PR services and stay ahead of the curve?
Digital technology as a whole has been actively developing for a long time and taking more and more budget for marketing and PR. As for ChatGPT, many experts here focus on the fact that soon AI will become a real competitor to individual specialists in performing at least simple tasks. In my opinion, AI will not completely replace people as specialists in their field. However, it can significantly reduce the time spent performing routine tasks. For example, when planning a series of interviews with your clients, you can brainstorm using the same ChatGPT and create several question options that you can work on in detail afterwards.
Moreover, this tool allows you to generate different creative ideas. Of course, most of them have to be dealt with manually, but this is a great time saver if the creative specialist needs atypical ideas or suddenly finds himself stuck on one task. Artificial intelligence also allows you to quickly implement certain digital tools as PR tools (for example, placing SEO keywords in the final text).
3. How do you use social media to effectively reach your target audiences?
Social networks have long become a communication channel in their own right. To use it efficiently and to its full potential, I always recommend that clients rely on three main elements. For me, these are the three "pillars" of PR.
The first is the content. Bright and original photos and videos shot by professionals. Video has become the king of new content over the past year and a half — and will continue to do so for a long time. Scripts should also be attractive, good-looking and dynamic.
The second is moderation. Social networks make it possible to maintain two-way communication with the audience of brands and companies. Therefore, it is imperative to respond to comments (if not with words, then at least with "like"), collect reactions in stories and check the direct message so that there are no unanswered messages. Although these are negative comments, I would say more accurately – especially in this case.
Responding in time to a negative comment will attract more attention, but choosing the right strategy is definitely important here. This moderation allows the brand to resonate and create a warmer and more valuable connection than simply posting according to a content plan.
And finally, the third is working with influencers. People trust people. This is a fact that does not need to be proven. It is important to know how to use this influence to the maximum benefit of the company. From my own experience, I see that communication by people – opinion leaders prevails today. Recent studies often highlight the high level of public trust in the experience, expertise, and opinions of influencers. It seems to me that now cooperation with bloggers and celebrities can become the tool that will open a "second wind" for business. But it shouldn't be straight, soulless advertising, but lively stories of indigenous people.
4. How do you deal with crisis situations to minimize damage to customers' reputation?
It is necessary to respond quickly to the crisis, to clearly convey to public opinion the position of the team or its representatives. I don't always see crisis as a tragedy and a threat, but as a new business opportunity. And I find them quickly. I believe that at such moments business communication should support, unite and promote not only services or products, but also values.
My experience also shows that those who can quickly make decisions and change strategies without endless intra-company meetings, without PR executives going from boss to boss, win in such a situation. Not surprisingly, the main trend for 2023 will be the transition of senior management in marketing, PR and communications to reporting directly to the CEO, as well as strengthening the role of people responsible for public relations and communication in general.
5. What do you think are the biggest challenges facing the PR industry over the next five years, and how do you plan to stay ahead of them?
I think there should be an overhaul of public relations in principle – moving from distant content to deeper content, communicating around values, shaping community brands based on shared values ​​and actively disseminating them in all image and advertising activities.
The war in Ukraine has been superimposed on the post-COVID global crisis in Europe and the world at large – and this has slashed marketing and advertising budgets. However, we are now witnessing the strengthening of the role of public relations at all levels (from brand communication to communication of the countries themselves). And this need will only grow.
But if we talk about individual sectors, I advise HoReCa companies, medical centers and clinics to focus on this area.
It's especially painful for me to hear these companies' trouble stories, because these are the clients I've been actively working with over the past few years. Unfortunately, first the pandemic, and then the overall invasion, greatly affected their operations and their resilience in the crisis.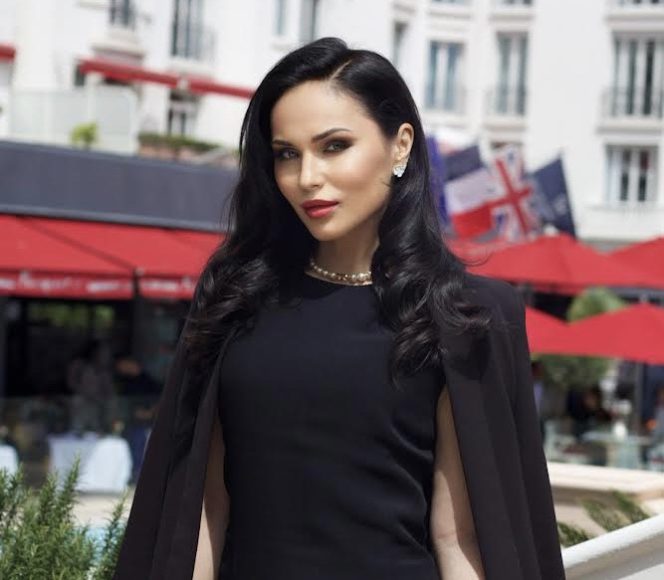 And, of course, an interesting ChatGPT integration awaits us in all areas of life – especially in PR. Therefore, it is really necessary to develop work algorithms that will allow us to defend the efficiency and interests of people. This must be done at the legislative level. Specific tutorials should be developed so that PR professionals learn to make the most of this speed and agility tool.
After all, the more skills and knowledge a specialist has today, the more efficient and flexible he is.
On the one hand, I think while brand audiences are so sensitive, communication from and through people is important. This applies to both an increase in advertising from corporate CEOs and CEOs, and an increase in confidence in the forms of blogger reviews and recommendations. Influencers are admired, inspired, trusted. Although, of course, we expect changes here.